Spot On The Fishing Connection Hobart
Tasmania Fishing Report September 2020
Anglers found time to get out last weekend with a view to beating the wilder weather that Sunday bought with it …….
Saltwater
Greenback flounder are available on calmer nights in the SE.
Sand Whiting confirmation this week that even after the influx of fresh lately that these fish are still on the chew.
Southern Bluefin Tuna still available throughout the southern coastline at the moment. Fortescue, Hippolytes and Tasman Island still producing fish. Size around 15kg.
Sand Flathead available in deeper waters at the moment. Storm Bay and Fredrick Henry have been a little quiet while deeper 50m plus areas have been producing fish particularly on the east coast.
Tiger Flathead have no reports this week.
Calamari are just starting to run in most spots …. Remember the upcoming east coast closure is just around the corner.
Striped Trumpeter are now closed for spawning.
Australian Salmon are reportedly going strong at Southport and throughout the SE. Fish are averaging 1kg.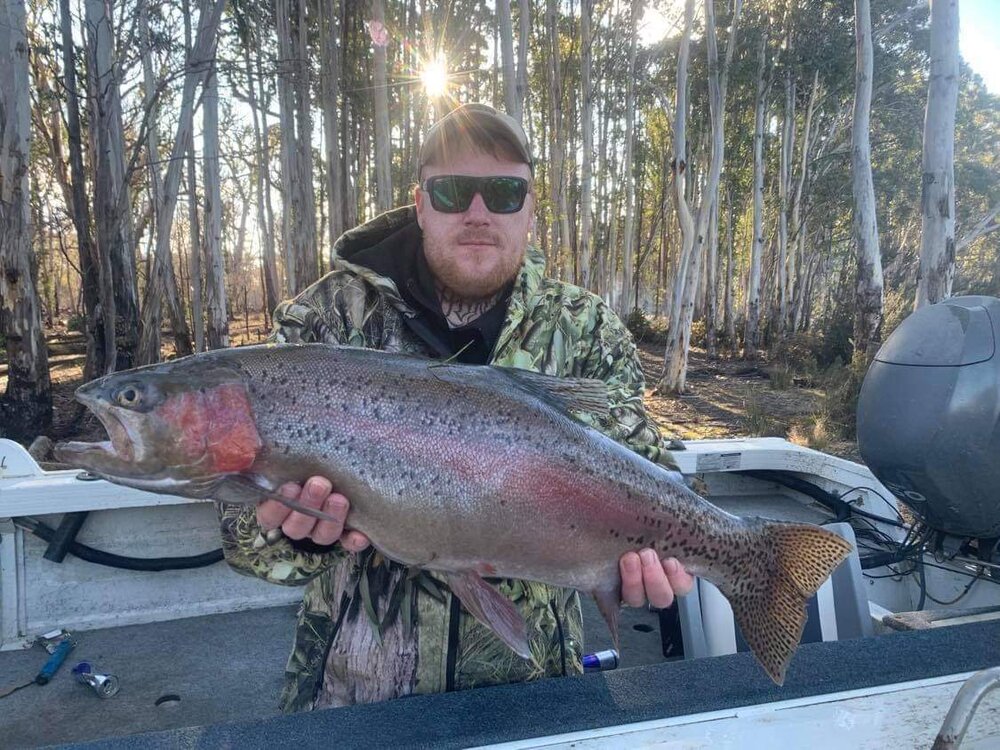 Freshwater
Great Lake starting to produce fish to 1kg both rainbow and browns. Bait, lure and fly working on the right days.
Lake Leake continued to produce large rainbow trout this week. Browns are a little quiet and fish a little dispersed but can be found after a bit of searching. Water condition is murky due to filling recently.
Bronte Lagoon was a bit quiet over the weekend with fish being found again with a little searching. Average size around 1kg. Most fish seeming to be in shallow close to shore. Customers have reported afternoons and evenings fishing better than early on.
Tooms Lake is now filling but murky with fish starting to feed heavily on galaxias. The first of the duns were seen here last weekend. Boat launch is possible.
Arthurs Lake No reports this week.
Little Pine Lagoon is producing fish to the wet fly … predominantly woolley bugger styled patterns. Boating seeming to produce more consistent fishing and better fish numbers. Shore anglers are still finding their share of the trout as well.